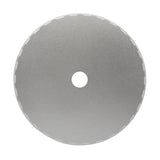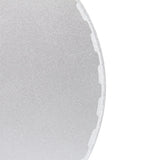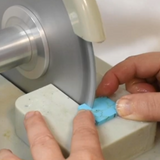 Super Slicer diamond saw blade
SKU: CK-SUP8
This CabKing Super Slicer diamond saw blade is designed to cut twice as fast when compared to other blades because of their thin rims. The Super Slicer is well-suited for cutting material such as opals, sapphire, ruby and emerald. 
Premium diamond grit (120#) is nickel electroplated along the rim onto a strong spring core. Use this blade on the CabKing trim saw attachment 6″ and the CabKing trim saw attachment 8″.
Saw blades are 8" diameter x .012" core x .016" kerf with a 1" arbor hole.